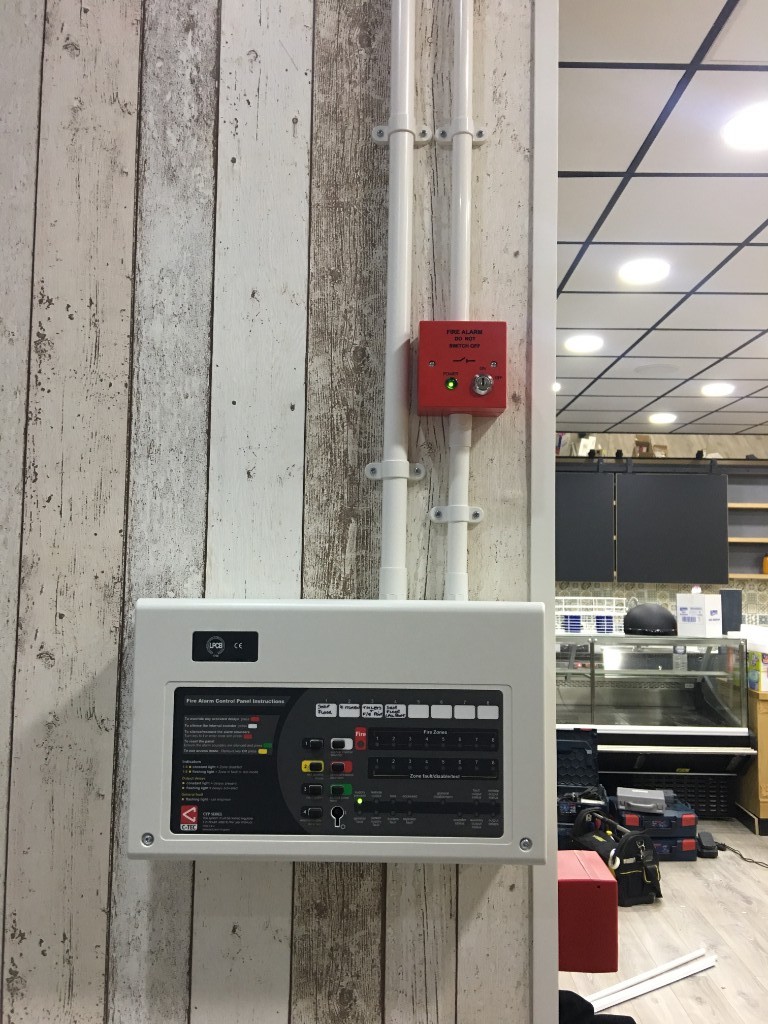 Each year, millions of pounds are lost by businesses due to fires. Don't let your business suffer the same fate. Have ADP Fire and Security design and install a fire alarm system for your business to ensure your staff and business are kept safe in the event of a fire. ADP are capable of installing various fire alarm systems to suit any business needs, utilising the market leading detection systems so that your fire protection is future proofed for years to come.
Our expert team will guide you through each stage, from design, to installation to the ongoing aftercare, we can take care of it all. Keeping disruption to your business to a minimum. We will keep you informed at each stage, providing you with all the information you will require to make an informed decision about the fire alarm requirements for your business.
Once your fire alarm system has been installed, we will issue a servicing and maintenance program to make sure that your system is always kept in good working order and is ready if it is ever needed to protect your business. You also have the added peace of mind that if your fire alarm system was to ever experience a problem, our 24/7 emergency engineering service is always available.

---
---
Dependable
With over 15 years of experience, we have established a strong, wide and varying customer base. Home and business owners in the South East trust us to protect their properties with CCTV video cameras, access control systems, fire detection solutions and intruder alarms.
Technology
ADP always ensures that we're at the forefront of the latest security and safety technology in the industry. We share our knowledge and experience with our clients so you can rest assured that you are protected by the best security and detection systems available.
Areas Covered
We provide our services in Cambridgeshire, Bedfordshire, Northamptonshire, Hertfordshire and London. Our team regularly visit Bedford, Luton, Dunstable, Milton Keynes, Northampton, and all surrounding areas. Contact us today to discuss your requirements.